---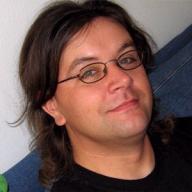 Short trip, what?

Iceland was pretty cool (as in cold as sin), but I had a great time! Reykjavik is a cool little city, but outside of there...nothing. I read that Greenland is more sparsely populated, but I can't imagine how it could be. I like that, so it was pretty cool.

Got to see some craters, and some geothermal vents, hot springs, geysers (including the original, Geysir, from which the English term came from!), waterfalls, lava rocks, Icelandic sheep, horses, dogs, cats, a couple cows, but not the elusive Arctic Fox (bummer).

And I ate this. I was the only one of my little group that could actually swallow it, so yay me!

In addition, I had some reindeer (pretty good), puffin (so yummy!), and whale (I see why whale was hunted to near extinction now...so absolutely tasty!). Most of the foods were similar to stuff we have here, so nothing too exciting to report. Oh, I also had a fish called ling, but I don't know what that is. Aw, see that? Ling is just cobia, which I have had before. Ugly sucker, though...

There was a lot of great Icelandic wool products, but I didn't get many of them, since they are about useless to me in Florida. I would recommend them though, as they are soft and warm.

That's about it. My wife is the photographer, so she has all the pictures. If I get my hands on some, I will post a few...

Here's one!




Make sure you check the web address on the sign! :)

Here's another!




It's like Where's Aaron! Look closely!

Ooh!




I don't know what's going on here...




Wait! It's not what you think!!

Ok, it totally is. :)
---
Seven Replies to 14-X-2009 or ...Aaaand I'm Back







---
MiracleASSassin
Aaron Shurtleff uses this area as a dumping ground for his random thoughts... Read more »