---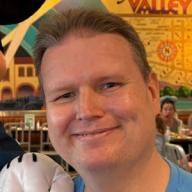 I saw a trailer for a new Free Willy movie coming out soon, starring Bindi Irwin. They're going to cash in on that kid for as long as they can, before she breaks down and can't be Miss Junior Croc Hunter and more. Maybe working in the same career that killed her dad is good for her psyche; who am I to be skeptical?

This got me thinking about the hypocritical Free Willy movies themselves. They're about whales trapped in lagoons, and get turned into local attractions by greedy entrepreneurs, until brave youngsters do the right thing and free them back into the wild. But the movies themselves trap and exploit these whales for profit, making any kid viewer an accomplice to animal abuse while pretending to abhor it. The makers of the original film went to some lengths to get the whale Keiko released into the wild -- but only after a letter-writing campaign for years by the fans.

Who will write a letter for Bindi?
---
One Reply to Crikey

---
Logical Operator
The creator of Funeratic, Scott Hardie, blogs about running this site, losing weight, and other passions including his wife Kelly, his friends, movies, gaming, and Florida. Read more »