---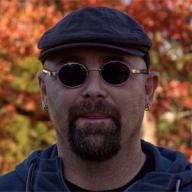 I stepped on the scale this morning and it read 195....I have run out of holes on my belt and none of my shorts fit...
for the most part this is because I ride this bike 5-6 days a week and I'm eating healthy. I haven't felt this good in a lot of years. I still wake up with aches and pains. I know when it's gonna rain a day ahead of time but the buzzing in my ankle is greatly reduced and the years of damage to my knees seems to be working its way out as well. I usually start the day with yoga sun salutation just to loosen up my body but I am finding those much easier as well
as for the rest of my life, I heard from my advisor yesterday and I now have all the classes I need to be considered a full time student by the VA now I just need my GI bill to come in and I will be set for this fall..........
---
Four Replies to down 40




---
vagabond-punk
The musings of Tony Peters, a perpetual child, no matter where I am I will find a way to climb something or go skateboarding Read more »