---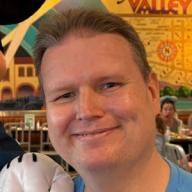 I don't often join in Kelly's craft projects, and it's even rarer for her to join in one of mine. But that's what happened last week when my company held a gingerbread house contest, and Kelly pitched in to help the team that I signed up for.

We decided to make a "north pole branch" of our Sarasota office. We reduced our building down to a 54" model and covered it with candy, frosting, and lights, complete with a gator and bobcat in the back yard.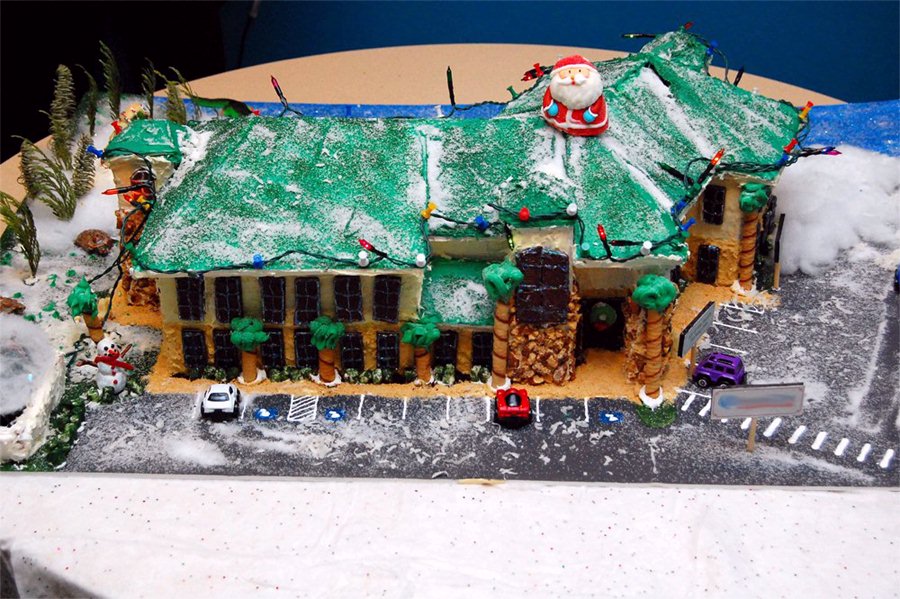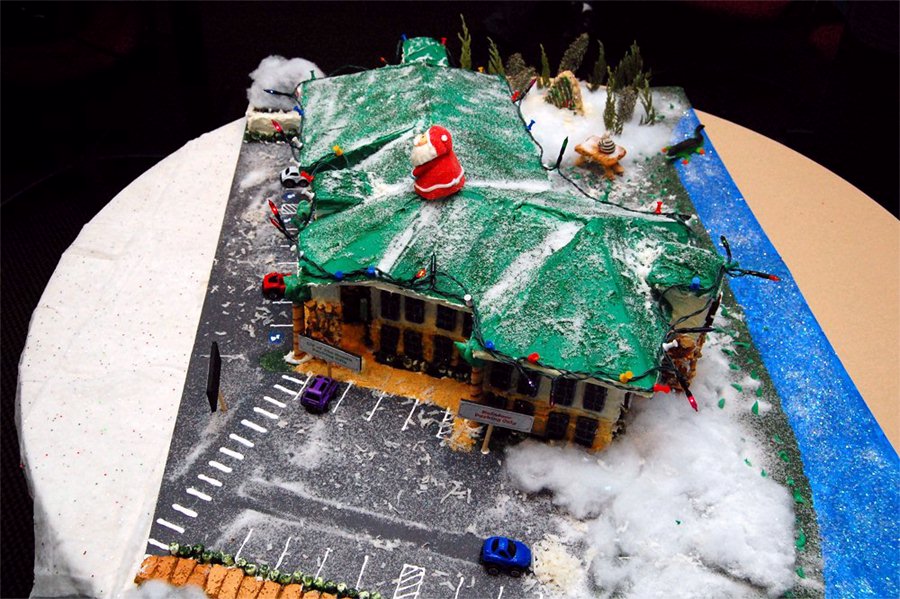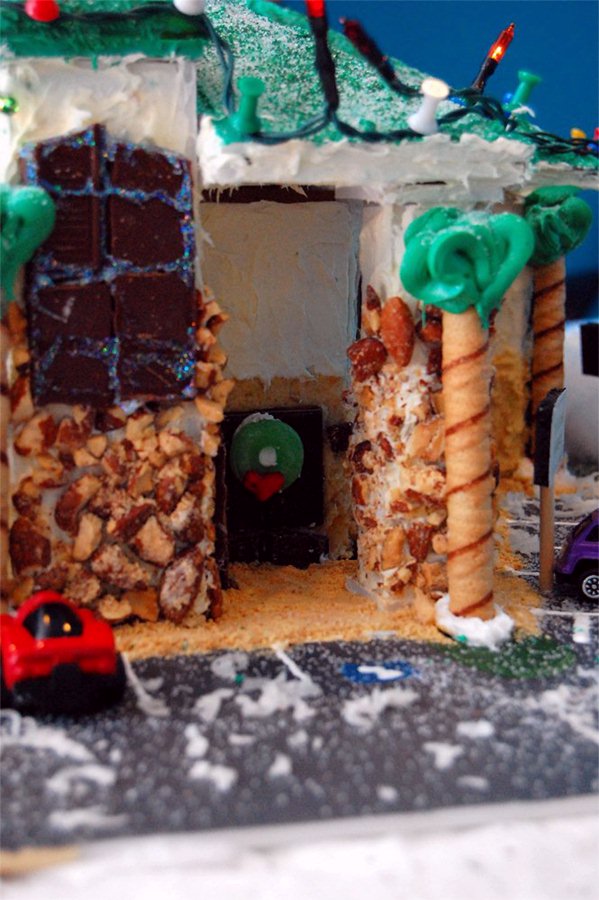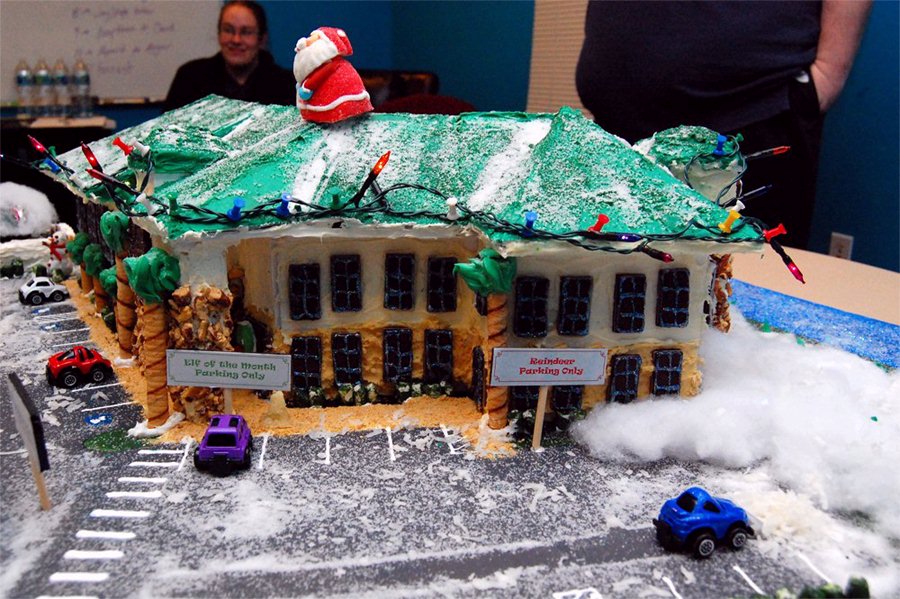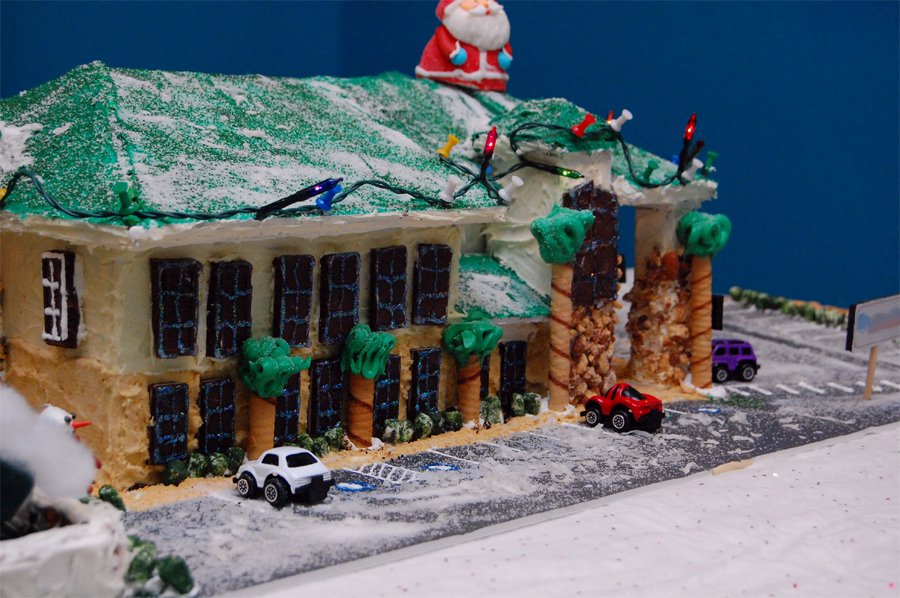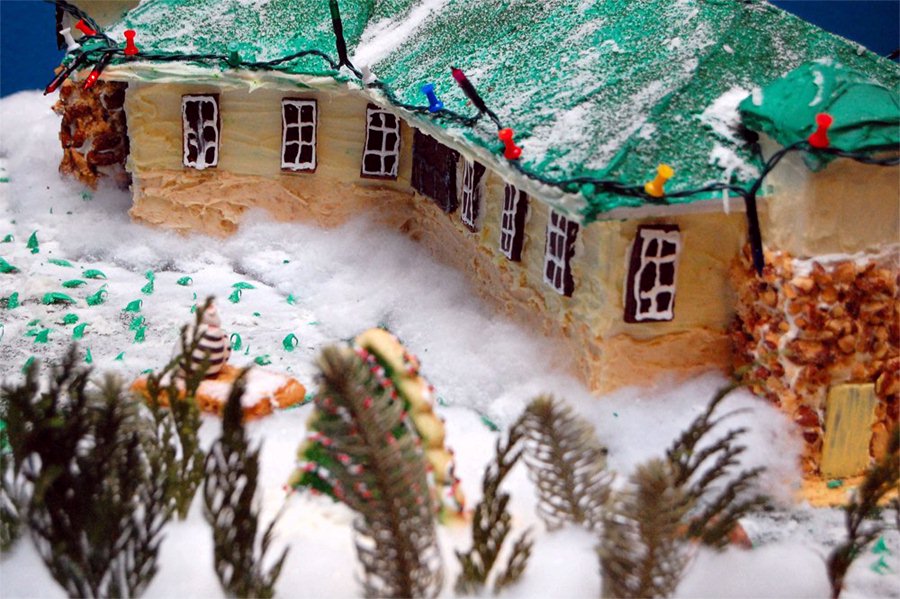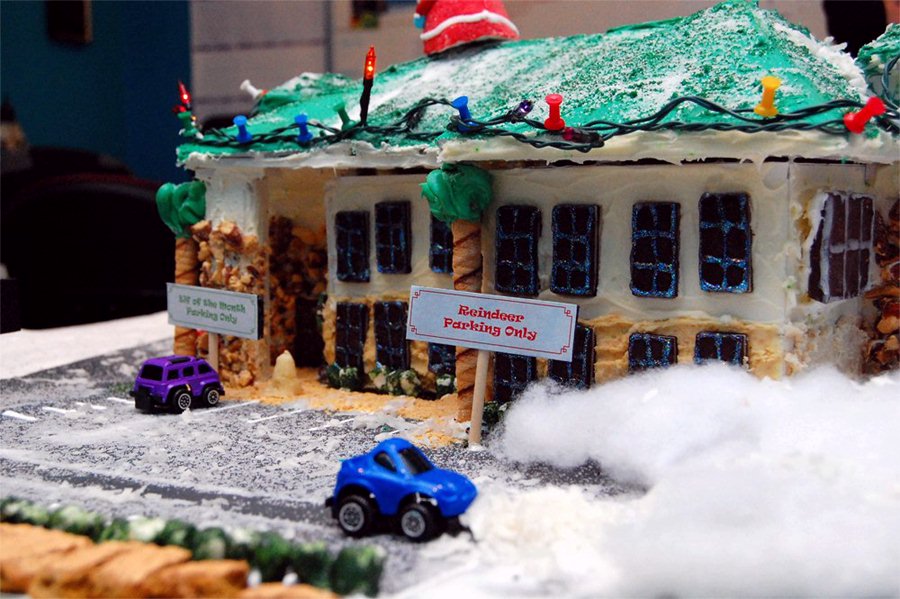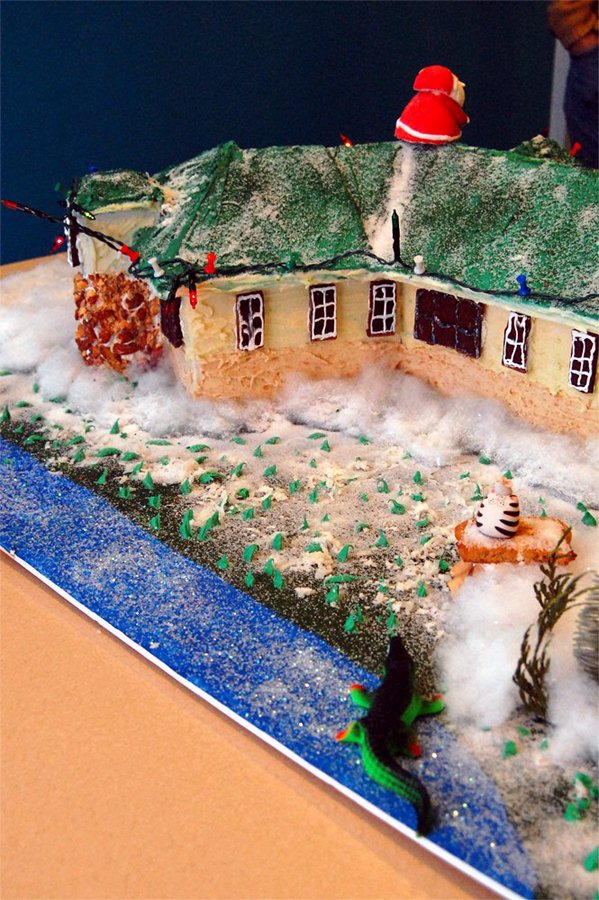 The prize wasn't as sweet as the last time we won, but it was still nice to be named first place after a lot of hours to assemble it all.
---
Four Replies to Gingerbread Office




---
Logical Operator
The creator of Funeratic, Scott Hardie, blogs about running this site, losing weight, and other passions including his wife Kelly, his friends, movies, gaming, and Florida. Read more »