---
GooCon: Siesta Key
by Steve West on October 28, 2008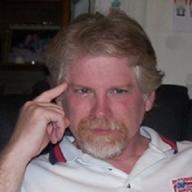 What can I say?

It was the best time ever!

Future GooCons now have a standard that will be difficult to surpass. The only improvement can come from more participants. The events themselves were more than just entertaining and fun: they provided a shared experience that you can't get online. I'll never forget the many mental snapshots I have of these last four days. My camera captured only one tenth (if that much) of what happened. I feel a closeness to the people there that comes from shared memories.

I won a few prizes while there. And while that was super cool in and of itself, it wasn't why I went. The games were spectacular but also weren't why I went. I suspect the same reason Scott went to Nascar with Steve Dunn is why I went to Florida. The pleasure I receive from this website was only magnified by the real experience of shaking hands and sharing hugs with people I've come to admire each for their own unique reason.

Oh, yes I'll be there for the next GooCon. I've no doubt many more will too.
---
Five Replies to GooCon: Siesta Key





---
Web Junkie
Steve West scours the Web searching for interest or absurdity and then shakes his head ruefully when he finds it. Read more »