---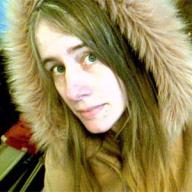 So I cut off all my hair this weekend, about 16 inches of it. Now it is above chin length. I like it better this way but can't be bothered to get it cut more than once a year (I think I went 2 years this time). They are donating my hair to bald children I guess. I was a bit skeptical, I mean every end was a split end and maybe the children would rather be bald than have that many split ends, but whatever! I don't think anyone at work has seen it yet :) That is how much human interaction I have. Also I wear my hoodie a lot. I imagine I'll get a lot of comments at our Friday donut break anyhow. One think about only getting your hair cut once a year is people notice :P I never understood why people would pay to get their hair cut just a little bit so they look the same when they come out as when they go in :).

Also I'm attempting to clear the yard of dandelions using just one of these and no chemicals:




I mean my mom and dad managed it on their yard and theirs is much bigger than ours so it must be possible, right? I'm starting to think they must be superhuman. I'm also starting to think the dandelion is the true dominant species on the planet. I mean you get rid of it, you pull a huge root out of the ground and I swear the next day it is back and bigger than ever. At least it makes me feel useful to try. Haha. Life would be so much easier if humans just agreed that dandelions are not our enemy and are in fact kind of cute but I don't think that's going to happen.
---
Five Replies to Haircuts and dandelions





---
Prayer for the Paranoid
Denise Sawicki posts whatever she feels able to post without serious consequences Read more »