---
Open Letter to the Couple in Post-Op Bay 18 at Lee Memorial
by Scott Hardie on June 10, 2022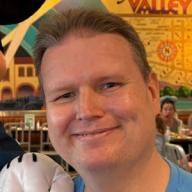 I had a minor surgical procedure yesterday morning. As I laid in post-op for an hour, I could not sleep due to the middle-aged couple in the next bay who were watching and loudly discussing the news. Here are some things that I would like for them to know:

- The Uvalde massacre was not faked by Democrats to take people's guns away.

- There is not suspiciously a mass shooting every time Democrats face a political crisis.

- The teacher who left the door open at Uvalde is not currently in hiding with Democrats and in fact did not leave the door open.

- The people protesting the overturning of Roe v. Wade are not paid actors.

- The man who planned to shoot Brett Kavanaugh was not instructed nor sent by Chuck Schumer.

- A new bill just passed by the Senate (not yet the House) provides security to the justices and their families. It does not outlaw protest, which would be unconstitutional, nor does it compel the police to arrest all of the protesters right now.

- Protesters are not simply trying to intimidate (or "imitate") the justices into changing their minds.

- Inflation is Joe Biden's responsibility, but the degree to which it is his fault, or any president's fault, is debated by economists.

- Donald Trump, and Barack Obama before him, could be said to have contributed at least a little to today's inflation by not taking actions that could have helped.

- Everyone currently under age 25 does not expect free money for life and refuse to work.

- Black Americans do not want a million dollars each now that Juneteenth is a federal holiday.
---
Two Replies to Open Letter to the Couple in Post-Op Bay 18 at Lee Memorial


---
Logical Operator
The creator of Funeratic, Scott Hardie, blogs about running this site, losing weight, and other passions including his wife Kelly, his friends, movies, gaming, and Florida. Read more »