---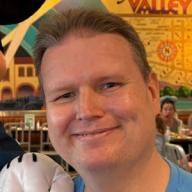 Last night, Kelly and I joined some friends from work at Tropicana Field to watch the Rays lose to the Blue Jays, something we do from time to time. In the second inning, I caught a foul ball that came wildly bouncing around our section.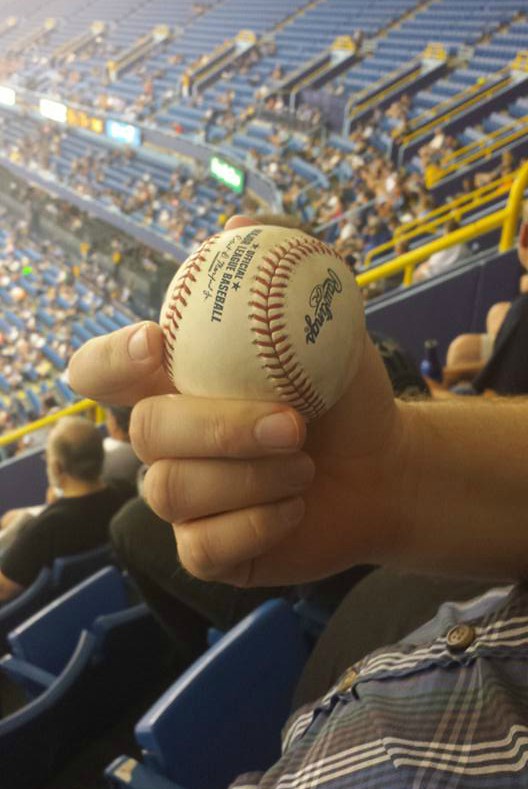 Everybody in our group got a kick out of it, and I savored the feeling. Normally I seem to have the worst reflexes in the world, but somehow I reached out and snatched the ball as it passed in front of me without even leaning far forward. That moment was a thrill for me.

Two innings later, a little girl (maybe seven years old?) who had come with our party was interested in the ball and asked to see it. I let her play with it and turn it around in her hands, and she seemed awed. Kelly nudged me and pressured me to give it to her, and I could see other adults in our party looking at me expectantly. When the girl offered it back, I told her she could keep it, and she was delighted. Her family thanked me.

The problem is, I wanted that ball. It's been a lifelong dream of mine to catch a ball at a game. I was thinking of going to a sporting goods store the next day to buy a display case to keep it on my shelf.

I wasn't going to argue with people. I could already picture some kind of Larry David scene happening, where I'm selfishly opposed to the happiness of a child and everybody's mad at me. I don't want to be that guy.

But I also stewed over it the rest of the night. I was not mad at the other adults, just sad that I had readily given away something that I wanted. What did this incident say about me? I have a lifelong habit of rolling over and not protecting my own happiness when somebody wants something that I do too. Here, I literally had a dream come true in my hands, and let it slip through my fingers. Maybe I felt this sadness more intensely because I'm at a crossroads at work where the role that I want feels like it's getting away from me.

My sadness lifted when I got home and went online and saw how cheap it would be to buy a replacement. It's not exactly the same, but close enough. I'll keep it on my shelf and this time, nobody else can have it.
---
Eleven Replies to I Am Not Larry David











---
Logical Operator
The creator of Funeratic, Scott Hardie, blogs about running this site, losing weight, and other passions including his wife Kelly, his friends, movies, gaming, and Florida. Read more »