---
So, How Much Has Been Spent Saving Matt Damon?
by Steve West on January 25, 2022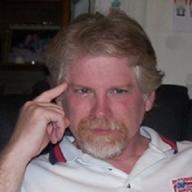 I calculated the amount of money spent, based on movie budgets, in saving Matt Damon. I only went to 2015 because I got tired. But up to then, here's the money that's been spent.

Movie Budgets
Courage Under Fire: $46M
Saving Private Ryan: $70M
Titan AE: $75M
Syriana: $50M
Green Zone: $100M
Elysium: $115M
Interstellar: 165M
The Martian: $108M

Total: $729M

That seems surprisingly low. We're talking about Matt Damon!
---
Three Replies to So, How Much Has Been Spent Saving Matt Damon?



---
Web Junkie
Steve West scours the Web searching for interest or absurdity and then shakes his head ruefully when he finds it. Read more »