---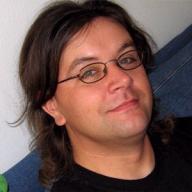 I saw a meme that claimed there was a petition to change the name of fire ants to spicy bois. I am trying to be hip to the lingo the kids are using nowadays!

They do like the word spicy, I'll tell you hwat.

So, this week is my yearly trip to Ocean City, MD to survey for fire ants...I mean spicy bois. They come up in tropical plants from Florida, Georgia and other hot southern states where spicy bois run rampant. Particularly palms. And if there's one thing in abundance in Ocean City, it's palms! And tourists. And sunburns. OK, there's almost certainly more than one thing in abundance....

I hope that all the spicy bois stayed in Florida this year, but I know that's wishful thinking.

SONG of THE period OF time WHICH cannot BE defined: "The Guitar Song" by Dead Milkmen. What's that sound coming out of the hole in the wood?

Anyways, I gotta be up at the crack of dawn, but I got a little attitude at work for not bloggin' lately. So, yeah.

Let me leave you with some words of wisdom from one of our generation's greatest minds, David Lee Roth. "Sit down, Waldo!"
---
Two Replies to 09-VII-2019 or Look out, spicy bois!


---
MiracleASSassin
Aaron Shurtleff uses this area as a dumping ground for his random thoughts... Read more »