---
4-VI-2008 or I want to write, but I must sleep
by Aaron Shurtleff on June 4, 2008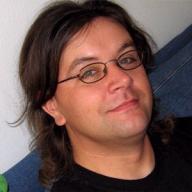 As the title states.

Tired.

Confused.

Stressed.

I want to sleep.

Song of the day: Sleep by Savatage.

Helpful tip of the day: When you get your bank statement, remember that the day a charge from your debit card clears is not necessarily the day you made the purchase. This helps security folks at stores from spending 30 minutes looking for a transaction you swear was made on a particular day when the truth is it was made the day before. The added advantage is we don't talk bad about you after you leave for being a dumbass if you don't act like the kind of dumbass you has no idea how to read their statement.

This tip has nothing to do with something that happened at work. Nope.

Personal note to Scott Hardie: I'm holding out seeing No Country For Old Men until GOOCON. It better be worth it! ;) Also, I saw Juno for the first time on Saturday, and it was great!

Personal note to Amy Austin: You've talked about GooCon like you're going to be there, but you aren't on the official list. Are you a yes, no, or maybe on attending, or do you know yet? No pressure. Just nosy.

Personal note to Denise Sawicki: How you doin'? :) No, seriously, how are ya?

Personal note to Steve West: Are you bringing the family and child bride with you to GooCon, or is it just you? Not that it matters to me, but I'm curious.

Personal note to Mitchell Cumstein: You don't really exist, do you? That's a crazy alias, right?

Do you know how scared I am that Slaughter will get promoted, and I'll lose Invincibility because I have no R1 cards? I need to come up with a band for my next birthday so obscure that Scott can't possibly promote it to R2... What to do...
---
Eight Replies to 4-VI-2008 or I want to write, but I must sleep








---
MiracleASSassin
Aaron Shurtleff uses this area as a dumping ground for his random thoughts... Read more »