---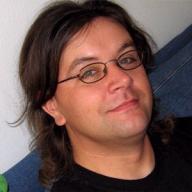 Man, I feel like I never really post anything anymore. :( Fortunately (or unfortunately) for you, the wife is out of town (as usual), so I'm going to try to post something.

Not that I really have anything to say..

I just saw Trans Siberian Orchestra is in the Rock Block! I'm curious to see if Savatage (my first birthday card) will ever be overtaken in rank by the band that it spawned...

I once considered putting out a list of bands that I own albums of that I haven't seen in the game yet (actually, I half suspect I did once), but I doubt it would be that interesting to anyone but me. Plus, I don't want to give away all my good ideas. (ha ha) Actually, it would be fun to just compile a list, for my own benefit. Let me think...Ratt? Billy Squier? Better Than Ezra? GWAR? Soul Asylum? (I grasping for straws now...I'm likely to name one that is in the game...) Type O Negative? Crash Test Dummies? Little Red Rocket/Azure Ray (it's just me, so I know they aren't at all in the game yet). Skid Row? Dokken? Reel Big Fish? The Refreshments? Sponge? That's it off the top of my head, but I'm sure there are others...

Hmm... I used to be interesting. What the heck happened? :(

Well, what next? I was thinking about making a Tragic Comedy thread dedicated to wild postulation as to what Scott's secret game at GooCon II will be, but I don't know if anyone will play along... I might try it just for fun.

I also thought about having a game thread where you post the lyrics of the first line of a song, and see if anyone can guess it. Of course, for the game to be truly fun, you'd have to not look them up on the internets or whatever. I don't know...I'd enjoy it, but that's the kind of rank boredom I wallow in.

I also thought of a good theme for Rock Block, but on further review, I think I don't want to bother Scott with a stupid half-baked idea. I don't know how interesting it would be to non-Aaron people...

I mean non-Aaron Shurtleff people, of course...

My car was making a funny noise tonight when I was driving home from work. I hope it's not breaking down... Of course, I've been making funny noises for a long time, and I haven't broken down yet...although I've had some close calls.

I should stop this torture before it gets out of hand...I think I'm just really tired, cranky, and lonely. No reason to drag you guys all into it.
---
Six Replies to 19/20-II-2009 or Guilty Pleasures






---
MiracleASSassin
Aaron Shurtleff uses this area as a dumping ground for his random thoughts... Read more »