---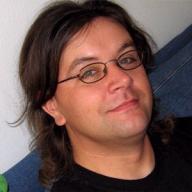 So, some of my co-workers (though technically subordinates, but I hate those kinds of terms) went digging around on the interwebs and found me here on Funeratic. They said I should write more blog posts because they are great. Ok. If you are reading this, let me know, and I'll try writing more often. I think you all are full of BS.

Everyone else who is not a co-worker, hi!
---
Five Replies to 24-VI-2019 or Your move!





---
MiracleASSassin
Aaron Shurtleff uses this area as a dumping ground for his random thoughts... Read more »