---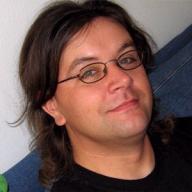 Based on a certain conversation in TC, I just want to say that I am fully and totally aware of the effects of what I have written/will write in this blog could have on me in the future or sooner even. I don't care. I wasn't and I'm really still not ashamed or regretful or a word of it. Am I censoring myself? Well, a bit. I actually curse a lot more IRL than I do here, but I try to censor myself around most people for that. But, it's actually easier for me to talk about myself in this kind of a forum, and I think, in some ways, it actually makes me feel better to talk about myself. So, what's the problem? Yeah, some ass-face might not offer me a job in the future because of what I write here, but do I really want the kind of job where I would be looked down on for something about myself? F*** no! So, if future-employer is reading this and thinking I might not be an asset to their organization, well, thanks for the consideration, and good luck to you!

I really don't care if my whore-able horrible ex reads this and gets offended, either, but I don't think I've mentioned her much, and I will continue to do so. She's not worth the time or effort. Bitch!

Man, it's been a while. I get caught up in so many different and stupid stuff. I need to get back here more often..for me. Not for you all (although I appreciate your continued readership, don't get me wrong!), but for me. I do like getting in here and throwing down the crap. Gets it off my head.

So, this co-worker of mine who works at my retail job (see, I left out the word Target! ...crap.) was working at the Guest Service desk, dealing with an irate guest, who wanted to return some item, she bought 7 months ago, doesn't have the receipt, and has obviously used in the preceding 7 months. She's not getting her way (since this is way past the return policy of Target...which, if I may go out ona tangent, all you folks who shop at Target need to read. Seriously, that's one of the biggest complaints we hear, but it's all out there for you to read! Keep your receipt (and any cashier will give you a gift receipt for any purchase you make if you ask, so don't use the it's a gift excuse), and you have 3 months from the date of purchase), so she says to my co-worker (who is Puerto Rican, and has a bit of an accent, but not bad), "I need to talk to a real person. Do you have anyone who speaks English?" Seriously, if that's not the biggest load of BS I've heard recently! I don't know what peopleare thinking sometimes. Fortunately, he has a good sense of humor about that kind of thing (he referred to himself as not a real person all night), but I can't believe people who would say things like that are still around. *sigh*

The song of the day is..."My Girlfriend's Girlfriend" by Type O Negative.

No, seriously, (although that's a pretty good song) it is "Why Can't I?" by Liz Phair. I like Liz Phair. She keeps me sane.

I might go to an Ani DiFranco concert in March, and that's always an experience! :)

Ani DiFranco and the aforementioned Type O Negative song have nothing to do with each other!! Wow...that's awkward. I shouldn't have placed those two thoughts too close to each other...
---
Five Replies to 29-I-2008 or Clarification





---
MiracleASSassin
Aaron Shurtleff uses this area as a dumping ground for his random thoughts... Read more »