---
Things I Learned From the People's Choice Awards 2018
by Aaron Shurtleff on November 12, 2018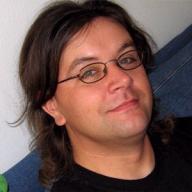 Just looking over the results, and I saw a few things that I wanted to comment/ask about. Feel free to clarify and/or put in your new revelations! :)

1) What the heck is Shadowhunters: The Mortal Instruments and why am I just hearing about this??

2) Orange is the New Black is a comedy?? Did something change (as I haven't watched an episode recently), or is that considered comedy? Serious question.
---
Two Replies to Things I Learned From the People's Choice Awards 2018


---
MiracleASSassin
Aaron Shurtleff uses this area as a dumping ground for his random thoughts... Read more »