---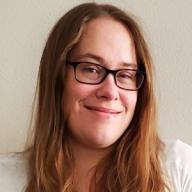 I hate it when bad stuff happens, it always happens all at once.

I lent my favorite cloak, that I spent about 300 bucks making several years ago, to a friend, who lent it to another friend who lost it, in Indiana. This happened in November. They didn't tell me till last weekend. There is a slim chance that it is at the campground restaurant, but it's pretty slim.

I didn't want to go to a buisness meeting for the stupid game I'm in, in Indiana, (nowhere near where my stuff would be) but I ended up driving 4 people there. I did it, telling them they would have to pay for gas, altogether, they gave me 25 bucks. It cost me about a hundred bucks to get there and back. And now my van is making weird noises. I can't afford to LIVE. Thanks guys!

I dropped my phone last weekend, and it cracked the screen. Alright, i can live with that, but it also killed the connection between the charger and the battery. I didn't know about it till this morning, when it was making the low charge noise. I put it on the charger for an hour, and it was still dying. And now I'm at work, and pissed off, cause it's dead, and I have none of the phone numbers off of it, and I can't afford to get a new phone. So I'm fucked.

ARRRGGHH!
---
Four Replies to ARGH!




---
Return of the KellyMonster
Where Kelly Lee cross posts from her other blogs cause she feels the need to have everyone read her blog. Read more »