---
Don't Leave Me Hangin' on the Telephone
by Kris Weberg on August 18, 2006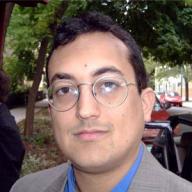 "Goodbye" is, increasingly, the midpoint of every conversation I have online or on wireless. Every phone call with a friend or relative seems to turn into one of Eliot's winding streets, though usually neither tedious nor insidious.

I thought this might help, but it's painfully generic advice:


There are several ways that you can end a long phone call without making up a story or sounding rude:

Leave the conversation open.
Promise to finish your discussion at another time.
End on an "up" note.
Tell the person how much you've enjoyed speaking with him/her.
As long as you are honest and polite with the other person, you shouldn't have any problems getting off the phone and onto something else.
And then I felt oddly guilty that I was looking up sneaky ways of getting out of talking to people. And at any rate, there's a kind of easy and langorous pleasure in winding away the evening that way, without the need to make up some slight pretext of further sociality -- coffee, bar, movie, etc. -- to justify talking. Just call, and go on as long as you care to.
It's so much trickier online, though, where you don't even have the vocal cues and the sort of timing to figure out how and when to go off. And in chats, there's always what I call "conversation overlap," in which one respondent or other manages to reply in between two halves of an incomplete statement. I've certainly had one or two friends with whom online chatting became an exercise in mutual annoyance.
Technology has long since outstripped politesse, though, and I guess I must resign myself to that. Now, if only I could figure out how to end this blog post without
---
Two Replies to Don't Leave Me Hangin' on the Telephone


---
Berserk Wig
Legend has it that Kris Weberg's head is filled with delicious candy, which is why he avoids blindfolded children carrying sticks. Fortunately for you, he's decided to empty the leftovers here at his blog for your amusement and bemusement. Read more »