---
Fast Food, Clowns & Intestinal Disease
by Steve West on March 9, 2012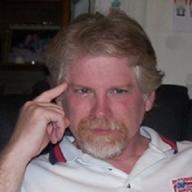 Recent conversation with Brenda:

Brenda: I really don't feel like cooking tonight. Is Chick-fil-A okay with you?

me: As long as it's not McDonald's. Chick-fil-A isn't my favorite but at least I know it's chicken.

Brenda: I'm okay with McDonald's. I kinda like their nuggets.

me: At least when I bite a Chick-fil-A nugget I see chicken. I bite a McDonald's nugget and all I see is hair, teeth, skin and bone. There's probably a good dose of squirrel parts and sawdust, too.

Brenda: But Ronald looks so happy serving them to Hamburglar.

me: Hamburglar went for hamburgers, of course - the friggin' thief. I think it's Grimace that gets sentenced to the nuggets. And what kind of name is Grimace, anyway? A grimace is that look on your face when nuggets give you Irritable Bowel Syndrome.

Brenda: A nice clown like Ronald wouldn't give you gas on purpose.

me: Oh, really. And what in the history of clowns gives you that impression? I have no doubt that if you dug deep enough you'd find out that Emmet Kelly was a heroin dealer. Bozo was probably an arms merchant.

Brenda: Clowns are not evil - they're charming.

me: John Wayne Gacy dressed up like a clown. Serial killers are even a step lower on the evil heirarchy compared to clowns.

Brenda: Don't worry - I'm not getting McDonald's.

me: Good, 'cause I'd hate to think what my laundry would look like if I contracted Irritable Bowel Syndrome.

Brenda: Just remember when you put on any "clean" laundry that yellow goes in front, brown in back.
---
Web Junkie
Steve West scours the Web searching for interest or absurdity and then shakes his head ruefully when he finds it. Read more »