---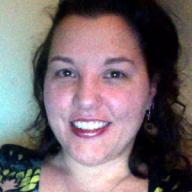 Every time I try to (optimistically) think that things can't get any worse... I am proven wrong.

Tonight, both of my dogs seemed fine when I let them back inside. Fifteen minutes later, I heard Devil moving clumsily through the hallway, and when I looked, I saw that one of her back legs appeared to be paralyzed and useless.

This is absolutely the last thing I needed... both financially and emotionally... and I don't know how I'm going to get her seen or to recover from this whole month of not having any money.

Someone please tell me that I've hit the bottom...
---
Seven Replies to FML!!!







---
Nocturnal e-Musings
Amy Austin counts down the days until... something... Read more »