---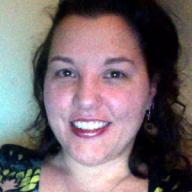 Someone I know (I guess you could say "a friend") who's been trying to break into politics for the last six months or so (starting with a mayoral race, lol) recently asked me (via Facebook chat) how I was doing (hadn't seen or talked to him in months). This is pretty much how that went:

Mayor McCheese: So how's it going?
Me: Shitty.
MM: Why are things so bad?
Me: I don't know *why*... they just are.
MM: Yeah... it's a dog eat dog world. And I'm still wearing milkbone underwear.
Me: Well, I'm wearing Lady Gaga's meat dress.
---
Five Replies to Must Love Dogs





---
Nocturnal e-Musings
Amy Austin counts down the days until... something... Read more »