---
"The Human Condition"
by Amy Austin on August 11, 2006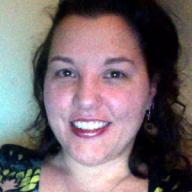 disclaimer: This blog may be totally random -- this may, in fact, be the first and *only* entry in it -- containing, but not limited to, anything/everything/nothing about dreams...

A short while ago, I awoke from a strange dream that I think must have been brought on by a combination of posts here, along with another comment read elsewhere about "rumors on the Internet". Dreams, by their very nature, are extremely hard to narrate, but I will try to do so here (thus sparing E from being drafted to listen... now he can simply volunteer, just like the rest of you*, to enlist in my ramblings of crazy alternate realities)!!!

*Don't like it? Don't read it. ("Change the frickin' channel!!!")

So... now if I can remember what prompted me to start this stupid thing... Okay -- it was like a really weird indie film with Sean Penn in it. I morphed from being a black man to being a black woman (no, not transsexual -- just like you do in dreams...), and both men had killer instincts, while the woman was not really a strong mental/intellectual, or even emotional, presence. Her role seemed to be strictly as a potential sexual victim to the two men (myself as the black man & Sean Penn). There was something going on nearby, like a party in the woods or something. We were at a boggy/rocky place like a not-quite-dried-up riverbed... where the big gravel is like really weird mud, and there was the potential for big mudslides. The exchange was mostly between the men, and it was about knowing that one might be blamed for the other's misdeeds. This seemed to be the basis for a "friendship" of sorts (more like a truce, I guess), as the realization made both of them forgo whatever wrong they were going to do to the woman (also me). It sounds much more cut-and-dried than it really was... there was a certain poignance to it that I can't really convey, and it was about the men recognizing the "evil" in each other and feeling both sad and strangely bonded together for it.

Anyhow... the reason that I say I think it was the result of certain posts here is because of the Mel Gibson and Feminized Humor discussions, neither of which I have commented in because of the touchiness of the subjects/authors involved and the potential for unpleasant disagreement. Nobody likes to be in a "minority"... be it of race or opinion. And that's partly why I think I was black -- both male and female -- in my dream.

Well... this is turning out to be far less eloquent than I thought I could be, and I think I will have to go comment in the aforementioned discussions now. Suffice it to say that I think the major feeling that I came away from the dream with is that nothing seems to cross the boundaries of race/sex/gender/religion like suffering... *mutual* suffering, that is. In the dream it was an honor-among-thieves sort, but in real life it seems to me that the only thing that truly joins people of strongly opposing views is for them to have a common enemy to be united against. Perhaps this is the appeal to many of "equal opportunity" offenders such as Carlos Mencia & Dave Chappelle (both of whom I find funny... and occasionally obnoxious).
---
Seven Replies to "The Human Condition"







---
Nocturnal e-Musings
Amy Austin counts down the days until... something... Read more »