---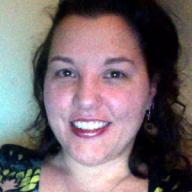 I just read your last blog post, and I'm really sorry. I know you said "no reply", but I hope you won't mind my addressing you here in my own blog... so far only seemingly reserved for similarly worrisome topics. I don't have your e-mail and wouldn't put this out on TC, but I am glad for you that it wasn't more serious. God only knows how lucky I've been in a number of accidents now... none of which included the wearing of my seatbelt, and one of which I also fell asleep going about 90 on I-95!

Not making any kind of statement with this (since I, myself, have been guilty of it, too!), but I recently read something along the lines that attempts are being made to create technology that will measure fatigue in much the same way that it can currently measure intoxication... thus, perhaps, paving the way for charges similar to DWI ("DWF"?) -- because it has pretty much the same resulting effects! I honestly don't know what to think about this... but I'm glad that your family hasn't suffered a great loss for it.
---
Two Replies to Bummer, Aaron...


---
Nocturnal e-Musings
Amy Austin counts down the days until... something... Read more »