---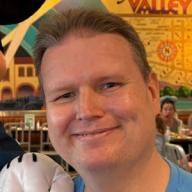 Last week, Katherine Harris publicly denounced the first amendment, calling it "a lie" and said that we were supposed to be a nation of religious law. She also said that not to vote for a Christian is to vote for sin. (link)

Apparently in Florida that gets you elected: Yesterday she enjoyed a landslide 50% victory over her competitors in the Senate Republican primary despite a bumbling campaign. (link)

Let's just say that I very much look forward to voting for sin in November.
---
Three Replies to Sinners and Losers



---
Logical Operator
The creator of Funeratic, Scott Hardie, blogs about running this site, losing weight, and other passions including his wife Kelly, his friends, movies, gaming, and Florida. Read more »