---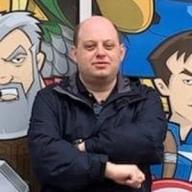 So, I've been doing the world of online dating. I met this girl online and we seemed to hit it off pretty well. We went out 2 times, and on the second date, I said I'd call her to go see a movie we were talking about. I called on Tuesday, and have yet to hear back from her.

If you don't want to see me anymore, just tell me. I hate just waiting for a call, which I now realize is never coming. It is just not cool.
---
Nine Replies to Women suck!









---
ResHOlutions
Scott Horowitz discusses life, the universe, and everything. In short, this is about the number 42. Read more »