---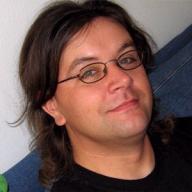 Short rant:

It's OK to have opinions on things. I have them, and I'm sure you have them. Just be honest that you have them. I was recently frustrated by someone who made the following statement:

"I have no real opinion on abortion, but I think babies are alive when the sperm and egg get together."

What I wanted to do was slap this person, and say, "Um. That's an opinion, and is, in fact, one of the big points in the conversation. You've got an opinion on abortion, my friend!" What was this person thinking? Do they really think the pro-"choice" (I use the terms pro-"life" and pro-"choice" for the two "sides" I know that these terms are not the best, because they paint the two sides in a certain light which is unfair. I understand, but they are the simplest terms to use right now. Please understand and don't get mad at me for using them) side would hear that and think, "I think we can get this person on our side!" No. You're pro-"life". Get over it.

And I have previously heard people make the opposite statement (i.e. "I have no opinion on abortion, but I think women should have the right to choose what they do to their bodies."), and it's the same thing. If you think that way, you have an opinion, and it's pro-"choice".

This rant is neither for or against any forms of (nor preventions of) any sorts of abortions. That was the context of the statement, and that's where the rant comes from. I could have changed the subject, but I did not (that would be deceptive, in my opinion). I do not say anything to sway anyone to either side in the debate. I honestly don't care what anyone else thinks. I have a hard enough time with my opinions, I don't need to take responsibility for anyone else's.

Have a nice day.
---
Seven Replies to 14-VIII-2009 or It's OK







---
MiracleASSassin
Aaron Shurtleff uses this area as a dumping ground for his random thoughts... Read more »