---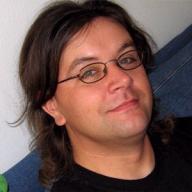 Hmm... I thought the historic part had already gone past, but apparently, this is an historic day. I didn't know that swearing in was historic. Obama has been President-elect for a while now (since November, by my recollection), so it can't be that, in my opinion. I mean, I'm all for excitement and hope coming into the Obama years, but can we fairly say that today is really an historic day?

But, since I'm the only one not packed into the Seminar room at work watching this "pageant", I guess I'm way off.

I should be back on-line from home soon. *fingers crossed*

Let's go, Big O!!
---
Fifteen Replies to 20-I-2009 or Aaron misses the point?
---
MiracleASSassin
Aaron Shurtleff uses this area as a dumping ground for his random thoughts... Read more »