---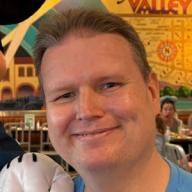 It was twenty years ago today that my father passed away. I almost didn't write something today, because I don't feel particularly creative enough at the moment to do his memory justice. But a plain remembrance is better than none at all, and besides, he's been on my mind a lot this week.

I wonder, if he were still alive, what would he be like? He and my mother probably would have divorced years ago. He would have dated and maybe remarried; who knows if that marriage (technically his fourth) would have lasted. He'd still be passionate about conservatism and almost certainly would have supported Trump for president, despite misgivings about Trump's personal shortcomings; he loathed Hillary Clinton. He'd still be as careful about his health as possible, and still be on my case about losing weight. Other than my size, I think he'd be proud of me, of the career and marriage and choices I've made. I think we'd be close, even if he still lived up north. I know we'd still talk regularly, because I still talk to him at night sometimes: When we meet in my dreams, he's still alive, and we're still in my childhood home, and I'm telling him about what's going on in my life or in the news lately, just catching up. I have to hope that there's an afterlife where we can see our loved ones again, because the thought of never seeing him again is too painful to accept.

My photo albums of him are still packed from the move, so here's the only photo of him on my computer, taken a few years before he died, when I was 15 and the three of us attended a family wedding: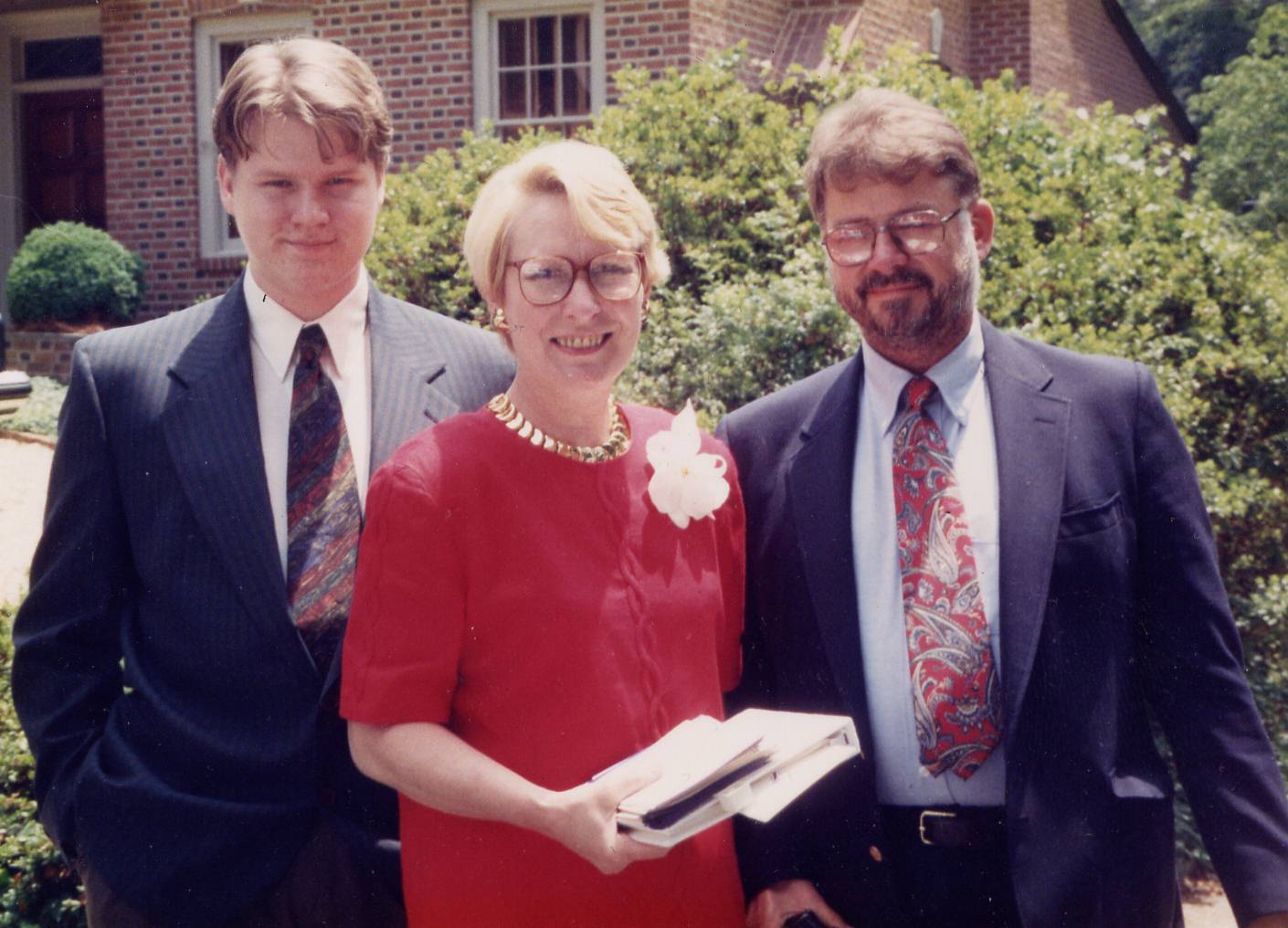 There was a terrible blizzard the day that we buried him. It has snowed many times on his grave since then, and may well have snowed this week too. I can't do the dead more justice than Joyce:


A few light taps upon the pane made him turn to the window. It had begun to snow again. He watched sleepily the flakes, silver and dark, falling obliquely against the lamplight. The time had come for him to set out on his journey westward. Yes, the newspapers were right: snow was general all over Ireland. It was falling on every part of the dark central plain, on the treeless hills, on the Bog of Allen and, farther westward, softly falling into the dark mutinous Shannon waves. It was falling, too, upon every part of the lonely churchyard on the hill where Michael Furey lay buried. It lay thickly drifted on the crooked crosses and headstones, on the spears of the little gate, on the barren thorns. His soul swooned slowly as he heard the snow falling faintly through the universe and faintly falling, like the descent of their last end, upon all the living and the dead.
---
Five Replies to Falling Snow





---
Logical Operator
The creator of Funeratic, Scott Hardie, blogs about running this site, losing weight, and other passions including his wife Kelly, his friends, movies, gaming, and Florida. Read more »