---
That's Good Eatin'
by Steve West on February 4, 2012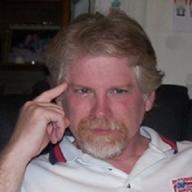 Recent conversation with Brenda:

Brenda: (Looking through mailer) Would you like to go to Floyd's Barbecue?

me: Why would I want that?

Brenda: We could get $5.00 off any cut.

me: Any cut of what? (Looking at flyer for Floyd's Barbershop not Barbecue)

me: (Seeing picture of barber holding razor poised over a man's cheek) Looks like you can pick your own meat.

Brenda: Oh my God I need new glasses.
---
One Reply to That's Good Eatin'

---
Web Junkie
Steve West scours the Web searching for interest or absurdity and then shakes his head ruefully when he finds it. Read more »