---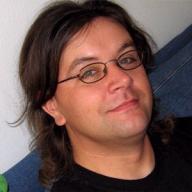 Ha! I just saw the funniest thing, but I shouldn't make mention of it, since it involves images of me online on Youtube cursing and being a total dick. It's real funny, but of course, if I speak of it, or name the event, then everyone will see me being a weirdo, and they might think that's really how I roll.

So, yeah. Not much to say then, really. Just a quick teaser...

..and I'm gone.
---
Fifteen Replies to 14-VII-2009 or Oh. Didn't I Mention That??
---
MiracleASSassin
Aaron Shurtleff uses this area as a dumping ground for his random thoughts... Read more »