---
I'll Have The Misogyny Au Gratin, Please
by Steve West on April 15, 2008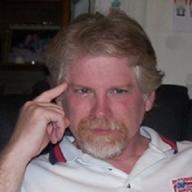 We were having dinner with my nephew the other night and the conversation steered toward his numerous relationships.

He replied with that standard chauvinistic response, "Why buy the cow when you can get the milk for free?"

My wife looked at him directly and retorted, "Yeah, why buy the whole pig for just a little sausage?"

My nephew stammered, "Exactly! I agree. Wait a minute..."

That's my girl.
---
Six Replies to I'll Have The Misogyny Au Gratin, Please






---
Web Junkie
Steve West scours the Web searching for interest or absurdity and then shakes his head ruefully when he finds it. Read more »