---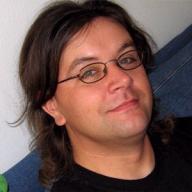 I done got my computer hacked this weekend, which makes me angry. I've been running around today (at work) changing up passwords...which means I'll probably forget most of them, and be using the change password button on most of the places I hang out at to change them AGAIN.

I know that the chances that some ass is using my Facebook account for nefarious purposes is pretty slim, but why take chances, right?

See you all around. Hopefully.

Oh, and if I totally start spewing crap and 1337-speak, it's not me. I am not a haxxor, or whatever they call themselves nowadays (obviously, or I would have gotten so pwned)!

TTYL!!
---
Six Replies to 12-I-2009 or 1337?






---
MiracleASSassin
Aaron Shurtleff uses this area as a dumping ground for his random thoughts... Read more »