---
13-VII-2014 or What The Hell Am I Doing With My Life
by Aaron Shurtleff on August 14, 2014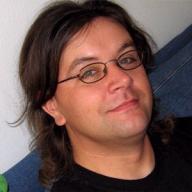 Title refers to a line from the Lonely Island song "After Party" as I have no questions about what I am doing with my life.

I feel like I have three or so on-line communities that I post to, apologizing for the long absence, and claiming I'm going to start coming back and not ignoring the valuable friends I haven't spoken to in ages. And, typically, this lasts a few weeks to a month, and then I am doing other things, or getting busy, or just feeling blah, and there I go dropping off the face of the Earth for another extended absence. And I think the pressure of promising to be a better person/friend is what kills my enthusiasm to actually do this. And that makes no sense, and it hurts my head to realize that I know it makes no sense, but I also know it is true, and that change is hard. So hard...

Then I look at TMR, and I see movies I hated being given It ruled ratings, and I wonder if I just don't "get" movies any more. I would give an example of a terrible movie that everyone seems to love for no good reason that I can see, but I don't want to be "that guy", so I'll just...let it go. ;)

Anyhow, still alive, still cranky, in Maryland, life is nuts, getting nuttier, here right now, no promises for the future.

And someone else needs to get that one Science GOO, so I don't feel like I screwed Erik out of a Golden Imelda. Seriously people! Get on that!!
---
Five Replies to 13-VII-2014 or What The Hell Am I Doing With My Life





---
MiracleASSassin
Aaron Shurtleff uses this area as a dumping ground for his random thoughts... Read more »