---
Hall of Fame: LaVonne Lemler
2016 inductee
This article was written in February 2018, when LaVonne was originally inducted to the Hall of Fame, at a time when there was only one inductee per year. In February 2020, her year of induction was retroactively changed to 2016, her first year of eligibility.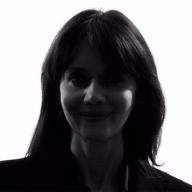 For all of the fun of solving goos and the tension of the competition, one of the best things about Celebrity Goo Game is the community of people that you join when you play for a while. You get acquainted with some pretty nice people, and in this game, it's possible that no one is nicer than LaVonne Lemler. She's the first and sometimes only player to congratulate the winner of each season. She never has a bad word to say about other players' goo creations; she treats even the very difficult goos as a reason to push herself to play better. Players don't often see it in public, but she sends private messages just to be nice, like remembering anniversaries and celebrating birthdays. Even through personal transgressions against her and her family, like false accusations of cheating and a betrayal by a personal acquaintance, she has taken the path of forgiveness and civility. The game is a richer, happier experience because of the geniality that characterizes every interaction with LaVonne.
And she's not just one of the nicest players in the game; she's also one of the best. Since she joined the game nearly a decade ago, LaVonne has solved over two and a half thousand goos, one of the highest scores of all time, surpassing her son Chris Lemler who introduced her to the game. She earned a solo solution in 2009 for solving one of Chris's hardest creations when no one else could. She won the game in May 2015 after being a consistent daily participant for years, earning a wave of congratulations from the same players who she had said nice things about when they had won. She once solved 95 goos in a row, one of the longest streaks any player has ever accomplished. She even did well in Celebrity Goo Game Live at GooCon: Villa Ridge, though a wrong answer on the final goo wiped out her score. LaVonne hasn't just excelled at solving goos, either; she has created 14 of her own to date, both stumping and delighting players.
It's all part of the positivity that LaVonne brings to the game. She has a friendly rivalry not just with Chris but with her other son Jason Lemler and husband Samuel Franklin who have played the game, and she has developed a kind rapport with many other players on the site, even as she consistently outscores them. The Hall of Fame honors the best and greatest players of Celebrity Goo Game, and it would be incomplete without her. This overdue induction is the least that Celebrity Goo Game can do to repay everything that she has done for the game and its players, who are immeasurably better for her participation.
LaVonne's comments: Scott, I'm overwhelmed and extremely surprised! Thanks so much for your kind words and comments. It's certainly an honor to be included in an outstanding group of players with so many achievements, game skills and creativity. Not sure I measure up to all that, but nonetheless, I love every aspect of the game, from solving goos, going crazy trying to solve goos (Russ! :-), learning interesting, unrelated things while doing searches, watching how others play, periodic game changes --- it's all simply fun! Thanks so much, Scott, for the Hall of Fame recognition and, most importantly, for all your hard work over the past 20 years in developing and providing such enjoyable entertainment for your "Funeratic Family"!
read more about LaVonne Lemler